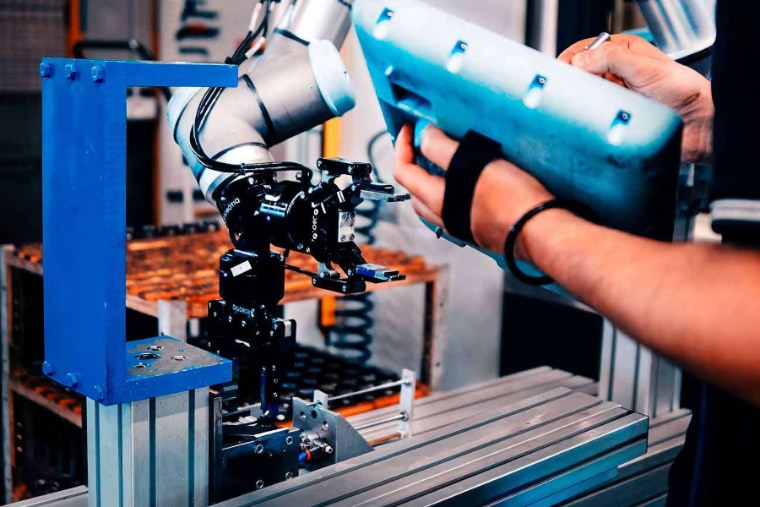 Published: 8th May 2019
By: i-nexus

Coventry, England: i-nexus Global plc (AIM: INX), a provider of cloud-based Strategy Execution software solutions for the Global 5000, is pleased to announce that Universal Robots, an Odense, Denmark based manufacturer of smaller, flexible industrial collaborative robot arms are actively implementing the i-nexus solution.
Universal Robots is the world's leading manufacturer of collaborative robot arms. They are an extremely innovative and ambitious organisation who is investing in the i-nexus Strategy Execution platform to ensure the successful execution of their strategic growth plans.
"It is exciting to partner with such an interesting, innovative and high-growth organisation who has opted to invest in deploying i-nexus to safeguard their growth plans" Said Simon Crowther, CEO. "Our team is already on the ground in Odense, Denmark working with the brilliant Universal Robots team to rapidly deploy our platform."
About i-nexus group: i-nexus supports some of the largest global companies in running, improving and changing their businesses through the provision of a scalable, enterprise-grade, cloud-based Continuous Improvement ("CI") and Strategy Execution ("SE") software platform. The platform is in use at global blue-chip businesses, predominantly based across the US and Europe, helping customers execute key strategic goals throughout all levels and divisions of their organisations.
The Group's software supports Hoshin Kanri, a strategy development methodology first introduced in the 1960s in Japan and born out of lean, six sigma and operational improvement theory. Hoshin Kanri (directly translated as "direction execution") is a systematic planning, implementation and review methodology which, when implemented, aims to ensure that the strategic goals of a company are properly communicated to all employees and that they drive progress and action at every level of the business.
i-nexus is headquartered in Coventry, UK with a sales office in New York, and employs 90 staff.