Planning Capabilities
Strategic and operational planning tools
i-nexus gives you the tools to craft well-balanced, properly-resourced plans which take your strategy to action
Remove your planning pains
i-nexus strategy software removes the pain of planning your goals.
While traditional tools multiply misaligned goals and teams, flagging team buy-in, and poorly-resourced plans, i-nexus reverses this imbalance.
Using i-nexus to form your strategic and operational plans, you'll easily align all work to your goals, create meaningful KPIs, and keep everyone engaged.
Let's show you how.
The tools you need
With i-nexus, you'll confidently plan and deploy goals across your entire organization, and connect them back to the strategy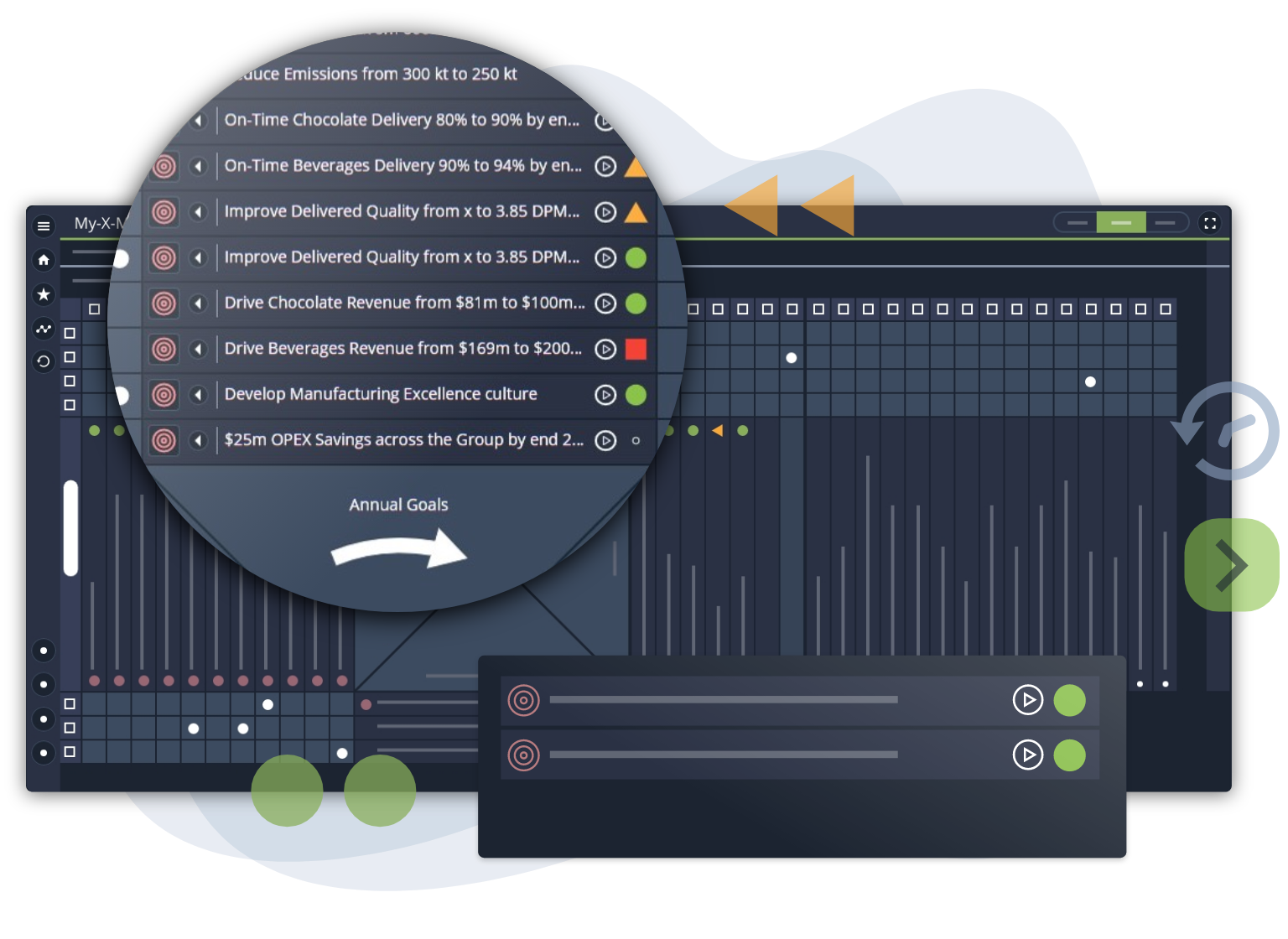 Build the plan

Build a robust plan within our interactive, intuitive x-matrix tool, taking you from true north to your breakthrough results with a top down and bottom-up approach, so that everyone from corporate through to shopfloor team members contribute to the plan

Create captivating goals

Cascade goals down and up your organization, automatically link metrics and resources to one another, and easily spot planning gaps

Add your portfolios

Create portfolios of improvement priorities, attach strategic themes, and build your proposed projects so that work is tightly aligned to your goals

Set your targets

Get everyone from corporate to the shopfloor involved in a shared direction, with goals and work everyone buys into for greater engagement and enthusiasm

Define financial goals

Define your goal's financial targets, and avoid double-counting across the organization to accurately display and understand your results

Prepare for tomorrow

Use archive, current, and future state modes to call back to previous x-matrix plans, build a current direction on those insights, and prepare for future scenarios, so that disruption is minimized, and you're ready to adapt
Plan without limits
As plans form, the number of portfolios, projects, KPIs, and resources grow. This quickly overwhelms, with everything disconnected across the organization.
Wherever you sit in your business, our x-matrix, balanced scorecard, and portfolio tools support well-balanced, transparent plans.
Breathe life into
your plans
i-nexus brings your plans out of the dark folders and spreadsheets they once sat in
One location,
one plan
i-nexus is the place to build
your plan, portfolios, and projects – creating alignment for every employee for a shared vision and mutual goals, error-free and visible to all
Connect and align everything
The i-nexus x-matrix is the simplest way to connect every element of your plan, creating alignment and confidence in everything strategic and operational in your organization
Crystal clear visibility
Build clear goals with set owners, financial and non-financial metrics, and add owners, all inside an interactive, intuitive, and reliable solution that cuts the complexity out of planning
The benefits of i-nexus
With i-nexus supporting you, you'll experience goal planning how it should be – with less effort, and more room to focus on execution.
Align your goals
Whether strategic or operational, you'll have everything you need to align your long-term and short-term goals, making everything simpler
Engage teams
Get everyone from corporate to the shopfloor involved in a shared direction, with goals and work everyone buys into for greater engagement and enthusiasm
Realize potential
Select the right work, with the right metrics, resources, and people attached so that you realize your plan's potential
Raise confidence
Raise and reinforce organizational confidence in your ability to achieve your goals by finding, actioning, and eliminating the gaps in your plan
Helping every part of the organization
No matter where you sit, i-nexus helps you achieve your goals
Executives
Experience absolute clarity of performance across strategic and operational work, realize benefits, prove financial impact, and build your culture of achievement
Directors
Orchestrate your plan, keeping mindful of delivery warning signs, resource shortage, adherence to best practices, all with the ability to adapt your plan without complexity
Managers
Keep your teams on track and aligned to the plan, drastically cut your reporting time, and simply be in control of delivery with dashboards, workflows, and more
Teams
Contribute strategic value through your work, help to drive efficiencies and eliminate waste, while developing your skills with templates and processes
Finance
Use i-nexus for a clear line of sight between strategic and operational work and financial benefits, underpinning forecasting and management reporting
Trusted by global organizations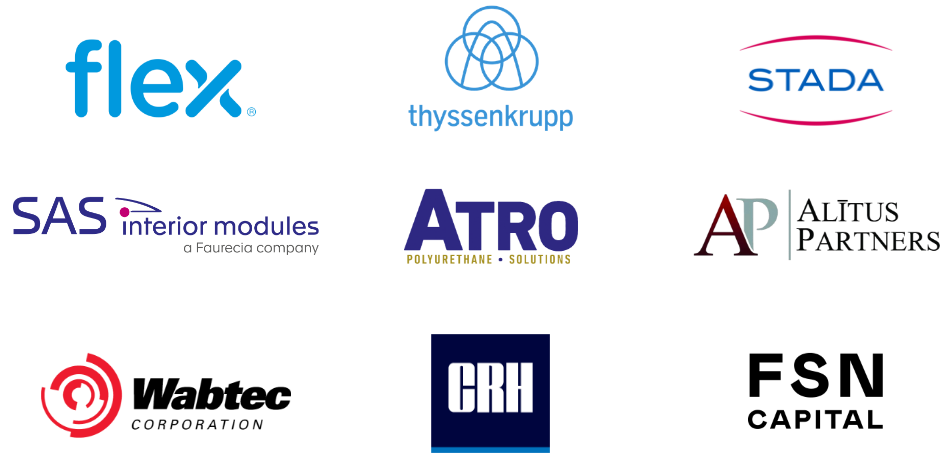 The place to deliver your goals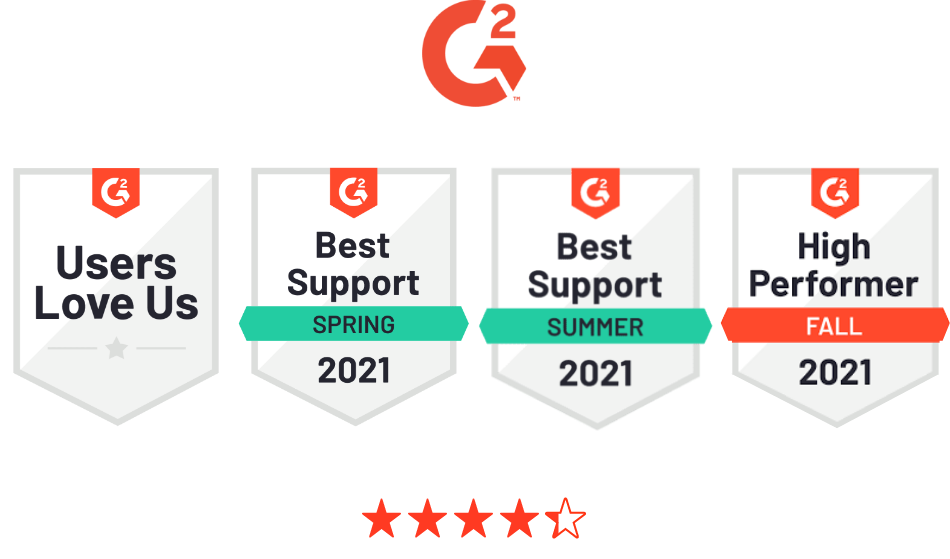 Discover the better way to plan your goals
Download a copy of our x-matrix Excel template, watch an on-demand demo of i-nexus, or book a demo of i-nexus