Support
Your customer success journey
We'll be here with you for every step of your journey towards achieving more of your goals with less effort
Experience you can trust
Selecting i-nexus is the first important step in your journey to simplifying your strategy execution.
As you move forward, our team will take you through the onboarding process and build i-nexus around your ways of working to engage and align everyone to achieve more of your goals with less effort.
Onboarding
Configure i-nexus so that it wraps around the way you want to deliver your goals
1. Discovery
Translate your needs into a blueprint for your i-nexus and deployment plan
2. Configuration
Design and configure i-nexus to your exact requirements and business objectives
3. Training
Train your team in how to get the most of i-nexus
4. Launch
Go live with i-nexus!
Adoption
Enable i-nexus adoption across your user community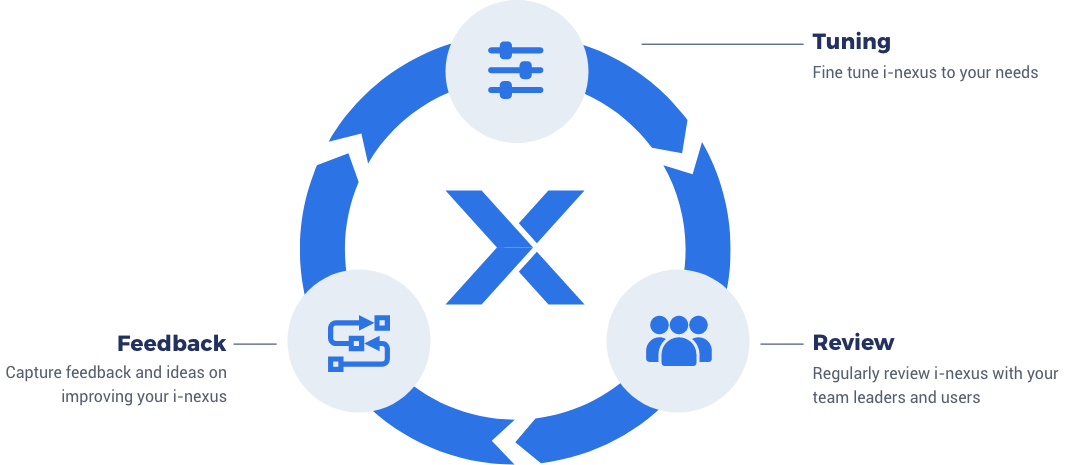 Growth
Grow i-nexus use across your organization and measure business results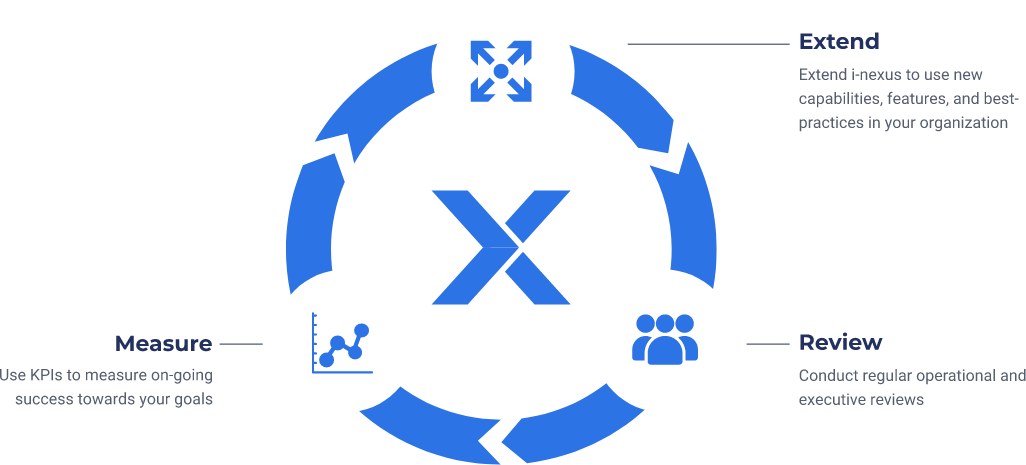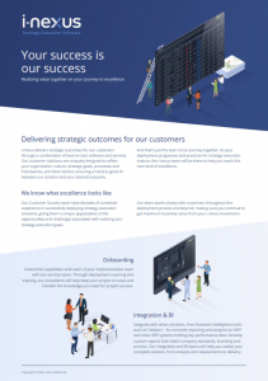 i-nexus customer success overview
Realizing value together on your journey to excellence. i-nexus delivers strategic outcomes for our customers through a combination of best-in-class software and services.
Discover why global organizations rely on i-nexus for a better way to achieve their goals
Learn more about our software, watch i-nexus in action with our on-demand demo, or book a demo today.