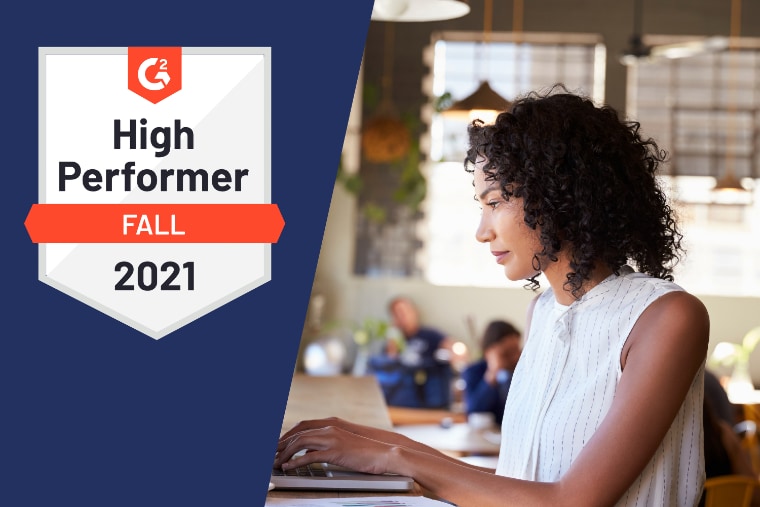 Published: 1st November 2021
By: James Milsom – i-nexus
james.milsom@i-nexus.com
G2 Fall 2021 Reports rank i-nexus as a High Performer in the Strategic Planning Software category
London, England – i-nexus Global plc (AIM: INX), a provider of cloud strategy execution software to leading global brands aspiring to excel at strategy execution, is honored to celebrate the G2 Fall 2021 Reports release acknowledging i-nexus as a High Performer in the Strategic Planning Software category.
G2 is the world's largest tech marketplace, helping users identify right-fit solutions for real-world business problems by highlighting top-rated solutions in the industry, chosen by customers. G2's Grid Reports acknowledge vendors and products that have the most satisfied customers and market presence.
Following i-nexus earning Best Support badges earlier this year, the G2 award is another example of how users and their organization trust i-nexus software to deliver their strategy exactly how they want to, with 88% of users saying they are likely to recommend i-nexus.
Among the highlights of the Fall 2021 report, i-nexus were given a rating of 97% and 99% for Quality of Support and Ease of Doing Business With, respectively. Average ratings in these measurements sit at 95%.
"The feedback that we continue to receive is truly overwhelming. For our users to speak so highly of our support and ability to buy from, it is a true testament to the fantastic work that everyone is part of.

Better yet, for the award to be through real users leaving real reviews, I can only thank them for their willingness to let others know about the i-nexus experience. I'm thrilled."

Simon Crowther, CEO, i-nexus
To read i-nexus users' experience with our software, visit our G2 review page – https://www.g2.com/products/i-nexus/reviews
About i-nexus
i-nexus Global plc ("i-nexus") provides cloud strategy execution software to leading global brands aspiring to excel at strategy execution. The Group's scalable, enterprise-grade platform is deployed within multiple global blue-chip businesses, predominantly based across the US and Europe.
By digitalizing how companies manage the strategic planning process, from developing robust strategic plans to overseeing their delivery and measuring results for data-driven decision making, i-nexus customers achieve breakthrough performance by delivering more strategic goals at pace.
From transformational initiatives across entire organizations to business unit-specific programs, i-nexus strategy execution software is the choice of leaders tasked with aligning people and results to business-critical goals.
To learn more about i-nexus, visit: i-nexus.com
About G2
G2 is the world's largest tech marketplace where businesses can discover, review, and manage the technology they need to reach their potential. Today, more than 3M people visit G2 to read and write authentic reviews about thousands of software products and professional services. So far, we've published over 1,000,000 reviews and over 5 million visitors are helping millions of businesses make better buying decisions — and reach their full potential.
To know more about G2, visit: https://www.g2.com
To learn more about G2's report scoring methodology, visit: https://research.g2.com/methodology/scoring